HOURS OF OPERATION
24 hours a day, 7 days a week
WACO | 254-235-3465
DALLAS | 214-697-1313
SERVICE AREA
200-Mile Radius of Waco, Texas
VIDEO DIGITAL SECURITY, INC.

PROTECTING YOU AND YOUR BUSINESS
FOR OVER 20 YEARS
DIGITAL CAMERAS
I.P. CAMERAS
VIDEO MONITORING
ALARM MONITORING
ACCESS CONTROL
SECURITY SYSTEMS
FIRE ALARMS
CHECK OUT OUR NEWEST ARRIVALS!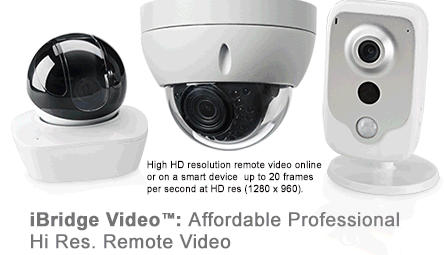 iBridge Video
Wi-Fi IP Indoor and Outdoor Cameras
Use alone or integrate with
iBridge Connected Home App
WE SELL, INSTALL, AND MAINTAIN HIGH QUALITY PRODUCTS THAT GIVE OUR CLIENTS PEACE OF MIND
CCTV SYSTEMS
Update Your System
Learn more about the DVR systems we sell, install, and maintain.
Analog security cameras produce fuzzy, useless recordings.
Our high-end systems capture video in stunning high-definition!
REMOTE ACCESS
Mobile Surveillance Features
All our CCTV systems are outfitted with remote access.
Conveniently monitor your investment from anywhere, at any time.
Protect your information with secure, reliable servers. 
SECURITY SYSTEMS
Protect Your Investments
Home Security Systems to protect your family and property.
Business Security Systems to protect your investment.
Fire Alarm Systems to detect temperature changes and odorless carbon monoxide.
Locally owned and operated company based in McGregor, Texas.
Established in 2002.
We specialize in selling, installing, and maintaining video monitoring systems and security or fire alarm systems for homes and businesses
We offer a variety of security solutions ranging from home installations to building surveillance vehicles
YOUR SECURITY IS OUR PRIORITY
Any system issues are resolved within 24-hours
DVR installation options that won't damage your property
Strict attention to detail, no matter the size or scope of the project
More than 30 years of combined experience installing these sophisticated systems
Licensed technicians with extensive training and a reputation for expertise and dependability
On-staff electricians familiar with building codes and city requirements
All employees have security clearance from the FBI and Texas Public Safety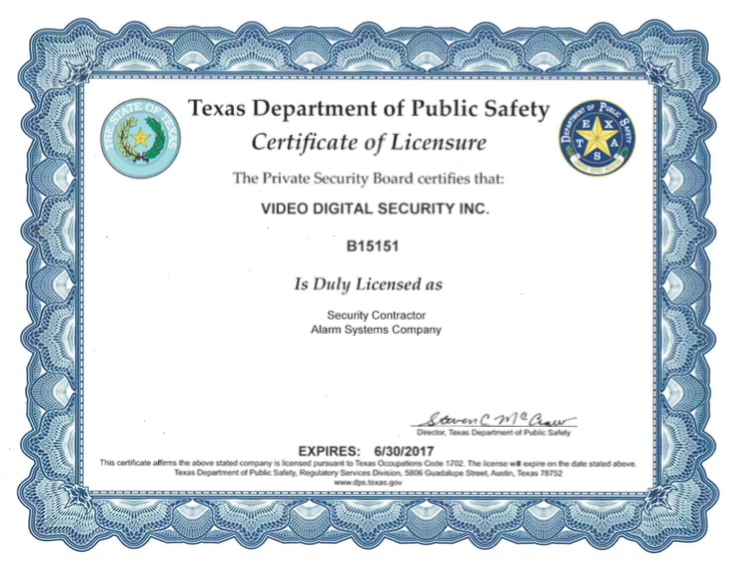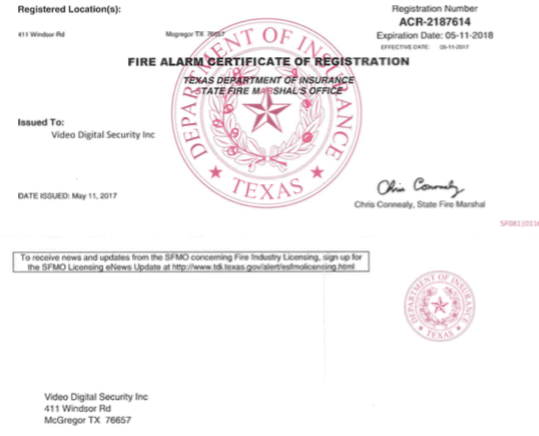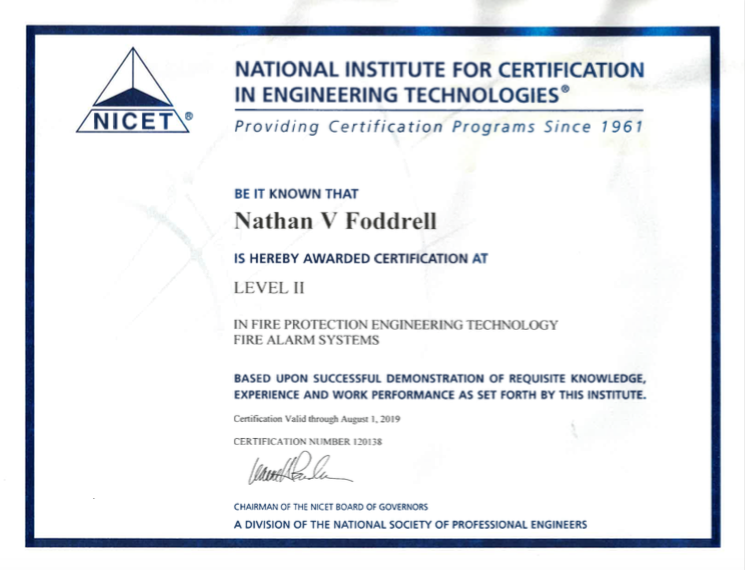 CALL TODAY FOR YOUR FREE ESTIMATE!
CONTACT
Thank you for your interest!
Please feel free to reach out with questions or comments.
We look forward to hearing from you!
Video Digital Security, Inc.
McGregor, TX 76657
Waco | 254-235-3465
Dallas | 214-697-1313
Copyright © 2017 Video Digital Security, Inc | Web Design by The Alphabet Soup Company